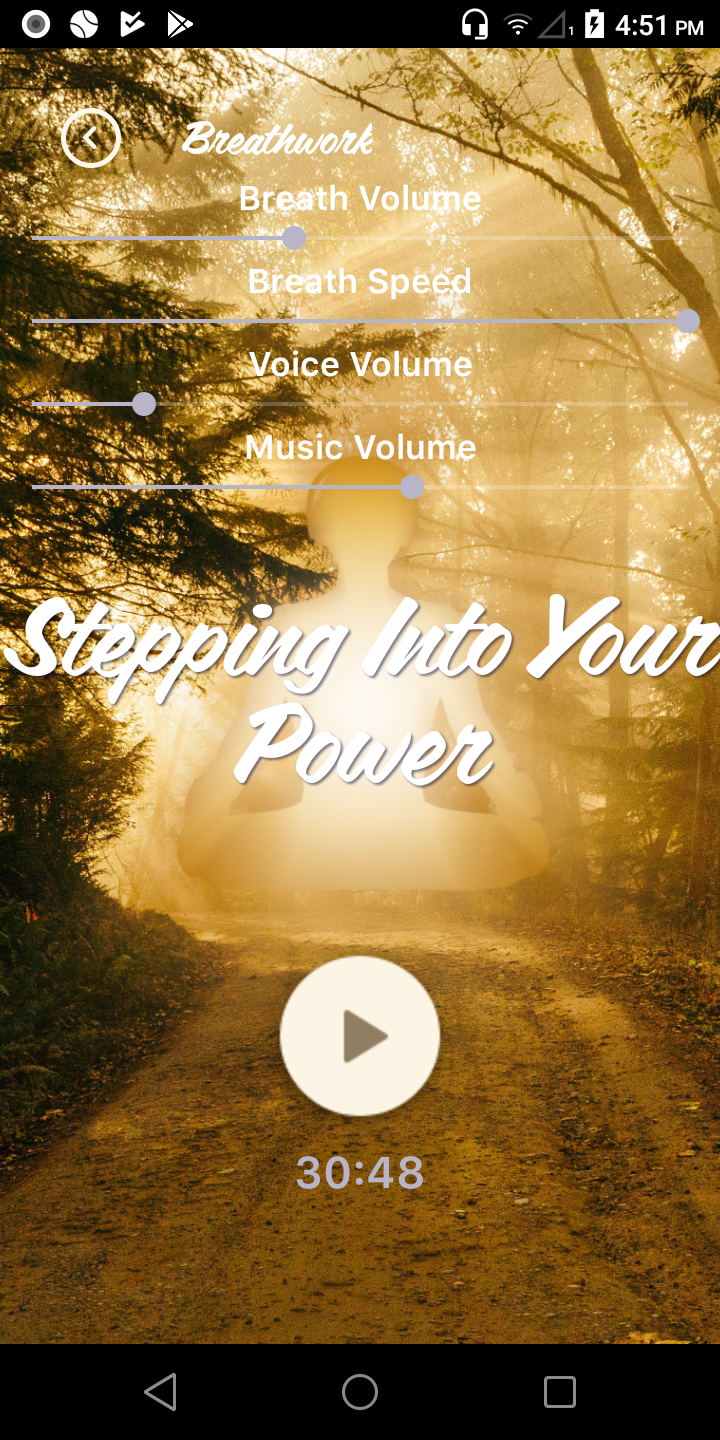 Big news for the android apps!
First off, we finally got around to updating Guided Meditation Treks Vol 1 and Guided Meditation Treks Vol 2 Android apps so that all four meditations are included without an additional in-app purchase. This brings android on par with the iOS app, which was updated last year. Now, for 5 bucks, you get all four meditations of the album, which is cheaper than buying the album from iTunes!
​In fact, it's half price!
Secondly, we have released the beta for the next app, Healing Breathwork. You can enroll in the beta by clicking on this link from your android phone. What's really cool about this app is that it is also written in Android's newest programming language, kotlin. And the code is available open source online!
Stay tuned for the production releases of the iOS and Android versions of Healing Breathwork later in 2019.
---